Despite our best efforts at exercise, we can sometimes still retain lingering submental fat under our chins. A double chin is especially discouraging for those who have lost a lot of weight but are still unsatisfied with their profiles. After 30, our skin laxity increases due to the gradual loss of collagen, potentially making the problem worse. If you're looking for an effective way to eliminate troublesome fat under your chin, our Evoke Face Remodeling and KYBELLA® treatments can help. We welcome you to schedule your appointment today to learn more.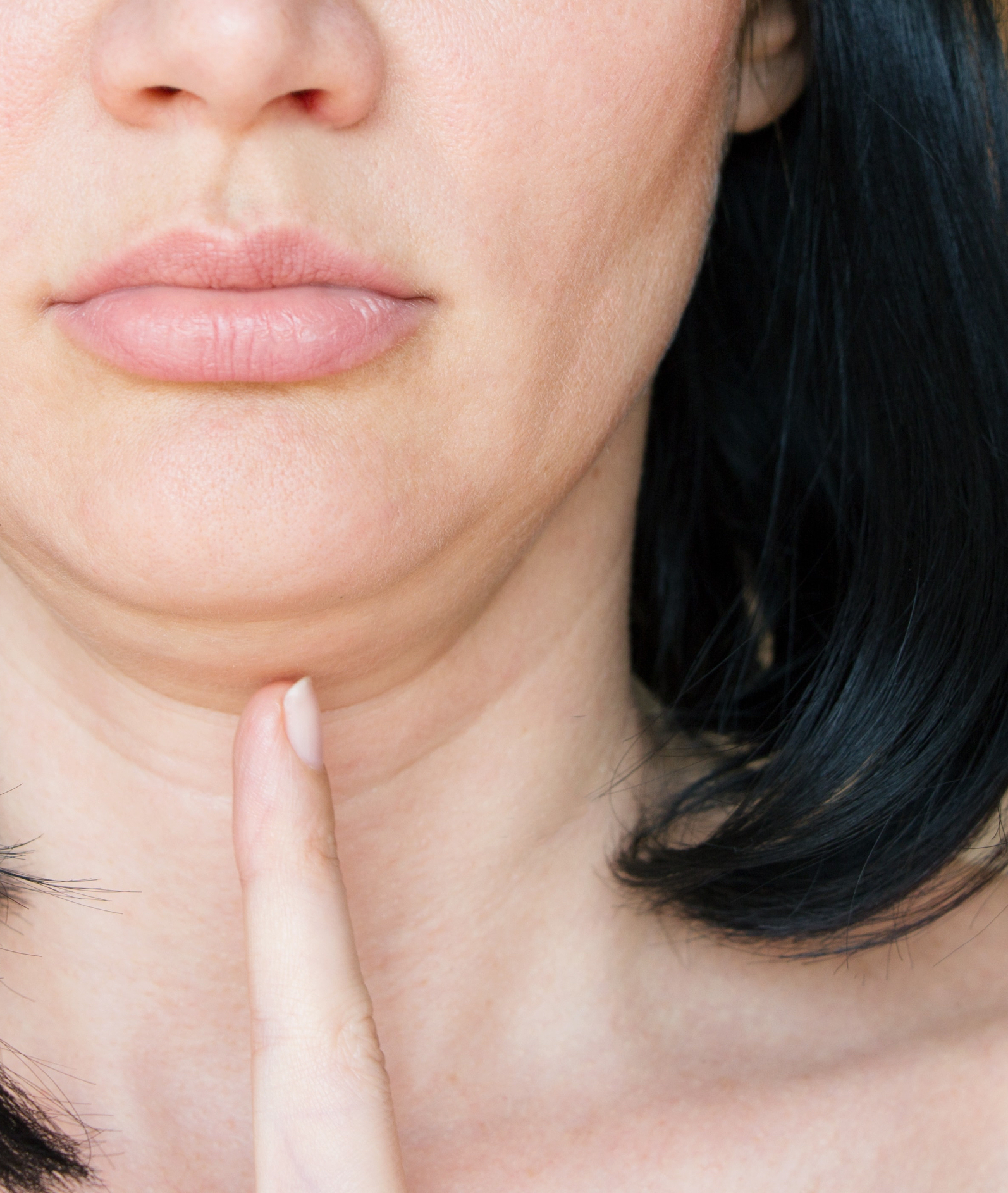 What Causes a Double Chin?
The scientific name for a double chin is submental fat and it can collect under your chin after significant weight gain. When we consume more calories than we use as energy, the excess gets stored at fat, and that fat can end up just about anywhere. Once submental fat forms, it can be especially difficult to get rid of. Thankfully, our team at Alma Rose offers an effective treatment solution to help you contour your profile.
Why Am I Struggling With Double Chin Removal?
When it comes to double chin treatment, typical programs of diet and exercise are often not enough. Unfortunately, no matter how much we would like it not to be true, there is no way to spot reduce through diet and exercise. This is especially true for the fat under your chin because there are few if any exercises made to target that area. For this reason, opting in for an aesthetic treatment may be the best option.
How Can Evoke Help?
Evoke works through the use of non-invasive bipolar radiofrequency (RF) heating. Thanks to its advanced technology, this system can effectively sculpt facial tissues, adding definition to the cheeks, jowls, neck, and jawline. When applied under the chin specifically, Evoke can tighten sagging skin and reduce lingering stubborn fat. Best of all, this treatment option requires no downtime!
How Can KYBELLA® Help?
KYBELLA® injections effectively destroy the fat cells that have accumulated under your chin. This injectable treatment results in a noticeable reduction in the fullness of your face and a more defined profile. Once destroyed, the targeted chin fat is no longer stored under your chin, so further treatment is not expected once you reach your desired goals. If you have excess fat and skin under your jaw, KYBELLA® can help reduce its size and quantity.
Visit Alma Rose for Double Chin Treatment in Greenville, SC
At Alma Rose, our team of dedicated experts is ready to give you the beautiful facial contour you deserve. If you're looking for effective double chin treatments in the Greenville area, we welcome you to schedule an appointment. Contact us today at 864-565-7673. You can also submit our Request Appointment form below.