You may have noticed a marked discoloration in certain parts of your skin. These areas are noticeably darker than the rest of the skin. These spots can appear on any part of the body, but when they appear on the face they tend to be most troublesome. This is a condition known as hyperpigmentation.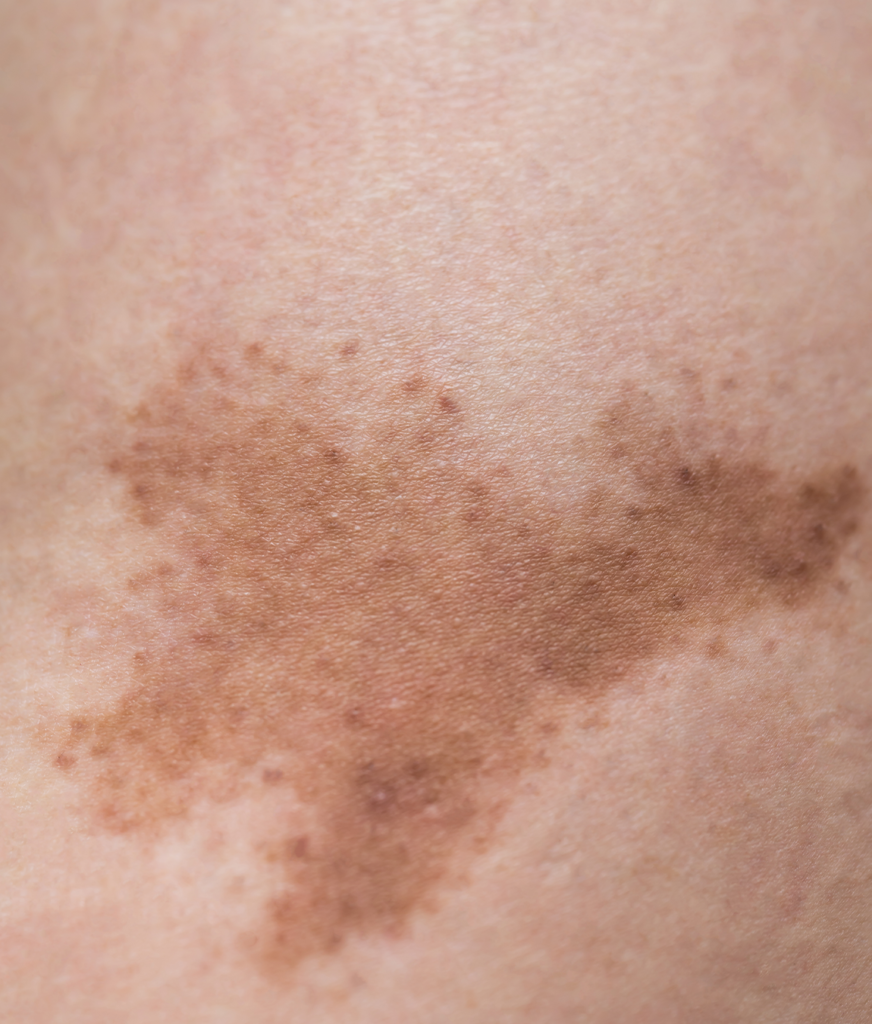 What Is Hyperpigmentation?
Hyperpigmentation is not just a condition, but a way to refer to a cluster of conditions that may cause these dark patches of skin to appear on your face or body. Those conditions may include melasma, sun spots, or post-inflammatory issues.
What Are The Causes?
Just as there are numerous conditions that lead to hyperpigmentation, there are numerous causes. Melasma is thought to be hormone-related, while sun spots are a result of excessive sun exposure. As the name would imply, post-inflammatory cases occur after the skin has become inflamed for some reason. It may also have a genetic component.
How Can Alma Rose Help?
Hyperpigmentation can mean different things for people with different types of skin and skin conditions. For this reason, we urge you to come into our office for a complete skin workup to address your complexion issues. With the help of our VISIA Skin Analysis system, we will determine the likely cause and extent of your hyperpigmentation issue and the best steps for addressing it, which may include a chemical peel, laser resurfacing, or RF microneedling, among other options.
Visit Alma Rose for Hyperpigmentation Treatment in Greenville, SC
We have some of the most sophisticated tools on the market for dealing with hyperpigmentation, along with the skilled personnel who know exactly how to use these tools to your greatest benefit. To begin with your comprehensive Alma Rose skin analysis consultation, just submit the Request Appointment form below or call us at 864-565-7673.