As people age and their skin changes, many seek plastic surgery such as a facelift, neck lift, forehead lift or eyebrow lift to remove extra tissue and tighten skin to achieve a more youthful look. However, not everyone is an ideal candidate for surgery or willing to undergo its downtime or risks. If you like the idea of effective age-reducing treatment without surgery, you may like the idea of Ultherapy, often touted as "the non-surgical facelift."
What Is Ultherapy? 
Ultherapy is a non-invasive, FDA-cleared treatment for lifting the skin on the neck, chin, and brow, and improving lines and wrinkles on the décolletage. Ultherapy uses micro-focused ultrasound to lift and tighten loose skin over time, without any downtime. During the Ultherapy treatment, ultrasound is used to visualize and precisely target the deep, foundational layer of tissue that is typically addressed during surgery. Ultrasound energy is then used to stimulate collagen production. This collagen will eventually lift and tighten the treated area, resulting in facelift-like results. 
Ultherapy is also a key part of our comprehensive skin analysis consultation, as we use it to read your collagen levels in order to help inform your continuing treatment.
What Does Ultherapy Treat?
Often, skin on the face, neck and chest begins to sag which might make you feel self-conscious about your appearance. If you are experiencing sagging, loose or wrinkled skin in these areas and are averse to surgery, Ultherapy may be the perfect treatment for you. Increased collagen production as a result of ultrasound energy can reduce the negative appearance of loose, tired or drooping skin, dark circles around the eyes and more. Known in aesthetics as the "non-surgical facelift," Ultherapy can also lift the neck, chin and brow, and improve lines and wrinkles on the upper chest. 
What Can I Expect From a Treatment?
The duration of treatment varies depending upon the size and number of areas being treated but typically lasts anywhere from 60-90 minutes. While most patients will only need one treatment, the number of treatments is based on the degree of skin laxity and the body's collagen-building response. Some patients, therefore, may benefit from additional treatments. Because your skin continues to age, future touch-ups with Ultherapy may also be beneficial.
What Kind of Results Might I See From Ultherapy?
This treatment helps bring back a youthful look in women and a more chiseled look in men, and for many patients the results are immediate. This is another advantage of Ultherapy over conventional plastic surgery procedures, as surgical procedures often require days or weeks of healing before you can see any effects. Although you will often see results straight away, be aware that the most significant changes occur over approximately 2-3 months as your body naturally produces collagen, which is the substance that actually gives you tighter, more resilient, more youthful-looking skin. The results typically last about one to one and a half years and you may only need one treatment.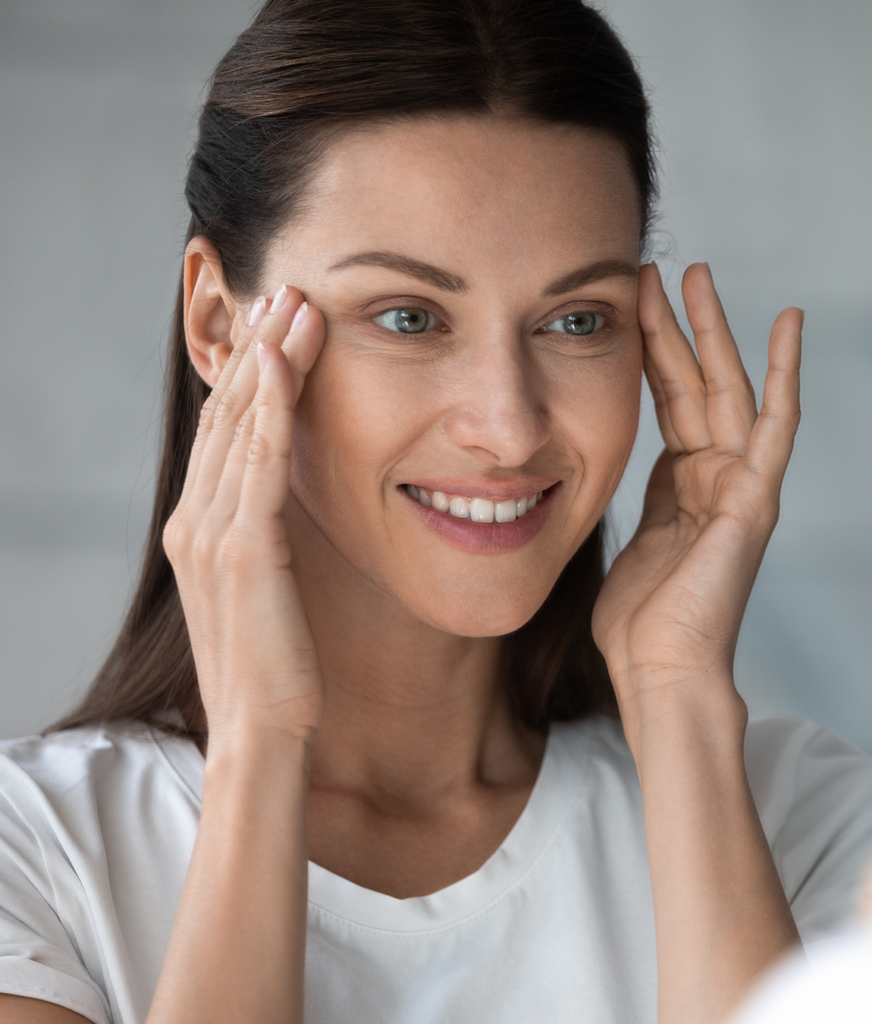 Before and After Photos
Visit Alma Rose for Ultherapy in Greenville, SC
At Alma Rose, we are highly experienced and trained in the use of Ultherapy.  To learn if this treatment is right for you and your particular skin issues, or to set up your complimentary consultation experience with an Ultherapy collagen reading, call us at 864-565-7673 or fill out the contact form below.