The aging process doesn't cut us any breaks. Over time, natural collagen loss and frequent exposure to the sun can lead to a dramatic decline in skin elasticity. This is especially impactful on the appearance of our facial skin. As the skin on our faces sags, the development of a turkey neck becomes more likely. If this is something you're struggling with, there is help available. At Alma Rose, we offer effective Evoke face remodeling to tighten the skin under your chin and help restore your facial profile.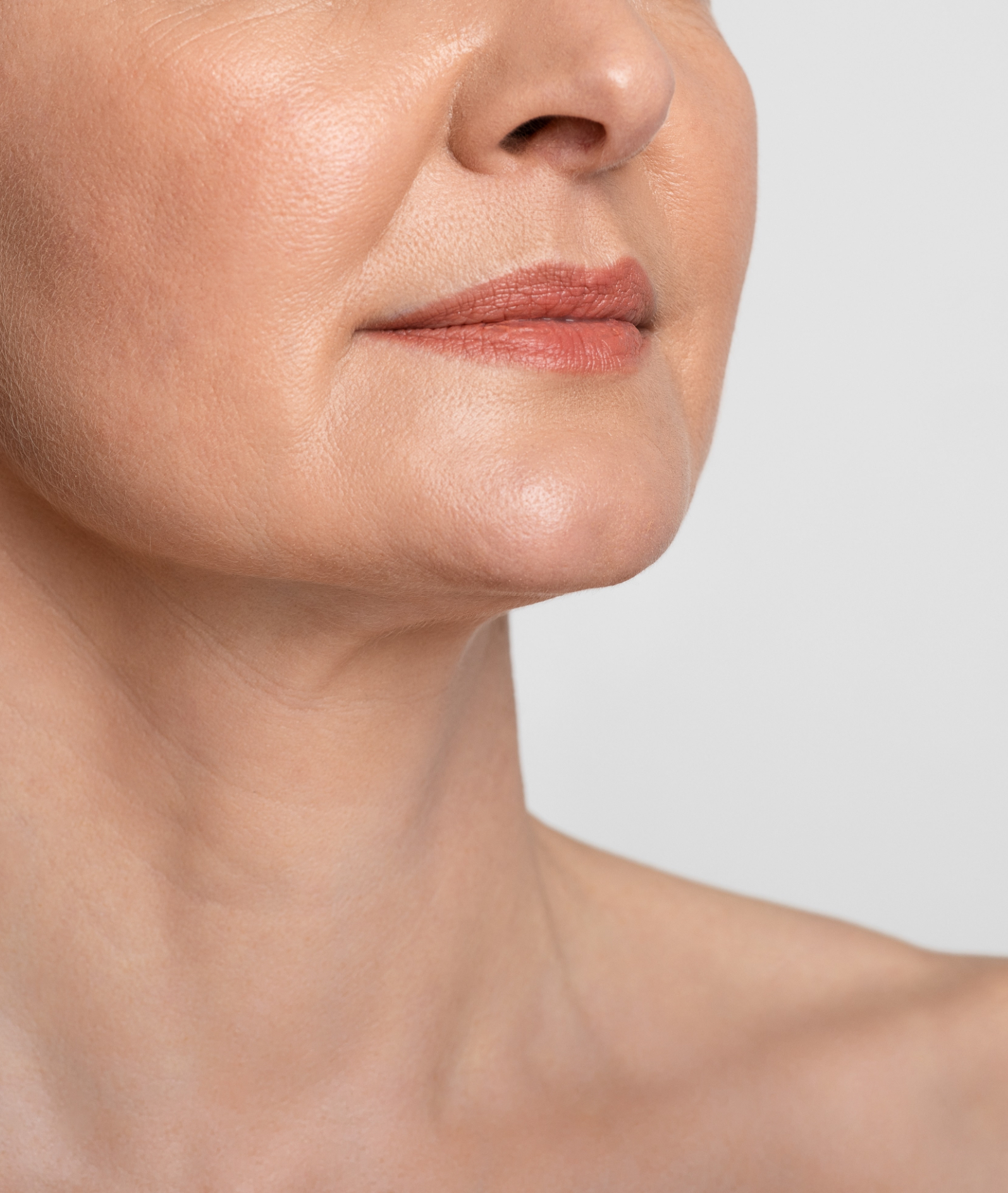 What Causes Turkey Neck?
The term "turkey neck" refers to sagging or loose skin in the chin and neck area. The appearance of this issue is common for many women and men alike. Sagging skin is a result of the natural aging process, as the body's production of collagen, elastin, and hyaluronic acid slows down. The loss of these compounds is also often accelerated by overexposure to the sun's UV rays, air pollution, and certain habits such as smoking.
What Are the Signs?
Sagging skin around the neck is easy to spot. Common characteristics include sagging skin and wrinkling under the chin. This phenomenon is often related to having a "double chin," but typically doesn't involve a large deposit of fat. While treatments like KYBELLA® can effectively treat double chin signs, a turkey neck requires a different approach, that's where Evoke comes in.
Evoke for Turkey Neck Treatment
Evoke face tightening uses the power of bipolar radiofrequency (RF) heating, to remodel facial tissues and sculpt more defined cheeks, jowls, neck, and jawline. If you are struggling with sagging skin under your jaw, this treatment option can provide exceptional results after the session and gradual improvement over the next 12 weeks following treatment.
Turkey Neck Treatments in Greenville, SC
Here at Alma Rose, your comfort and happiness are our top priorities. If you are struggling with the appearance of a turkey neck, we welcome you to schedule your appointment and discover the full benefits of our Evoke face tightening treatment today. Get started by filling out the form below or giving us a call at 864-565-7673. We look forward to seeing you!