Enabling us to provide you with the best treatments and service, the VISIA Skin Analysis system allows us to identify the damaged areas beneath your skin. This helps us prevent further damage to your skin and restore its youth, texture and health. With the skin analyzer, we can diagnose, develop a plan, and address all your cosmetic skin needs with non-invasive care. 
What Is VISIA Skin Analysis? 
This diagnostic tool gives us the ability to view and measure skin blemishes and wrinkles above and below the surface of your skin. We can then customize a skin care treatment course for you, specifically targeting concerns such as age/dark spots, UV damaged areas, wrinkles and more. 
How Does VISIA Skin Analysis Work?
The VISIA camera can point out skin concerns through a multi-spectral imaging system. We can use this information to customize a treatment program for your skin, zeroing in on these specific problem areas.
VISIA is the first diagnostic tool that delivers clinical measurements of pigment conditions and epidermal irregularities, both on and beneath the surface of the skin. VISIA can provide clear multi-dimensional images of such conditions as:
VECTRA®H2 3D Imaging
Alma Rose also offers 3D imaging using VECTRA®H2 technology. VECTRA®H2 is a completely self-contained solution, its unique and innovative raised flash provides raked lighting to better capture and view skin topography and body contours for the most realistic assessments, simulations and patient education.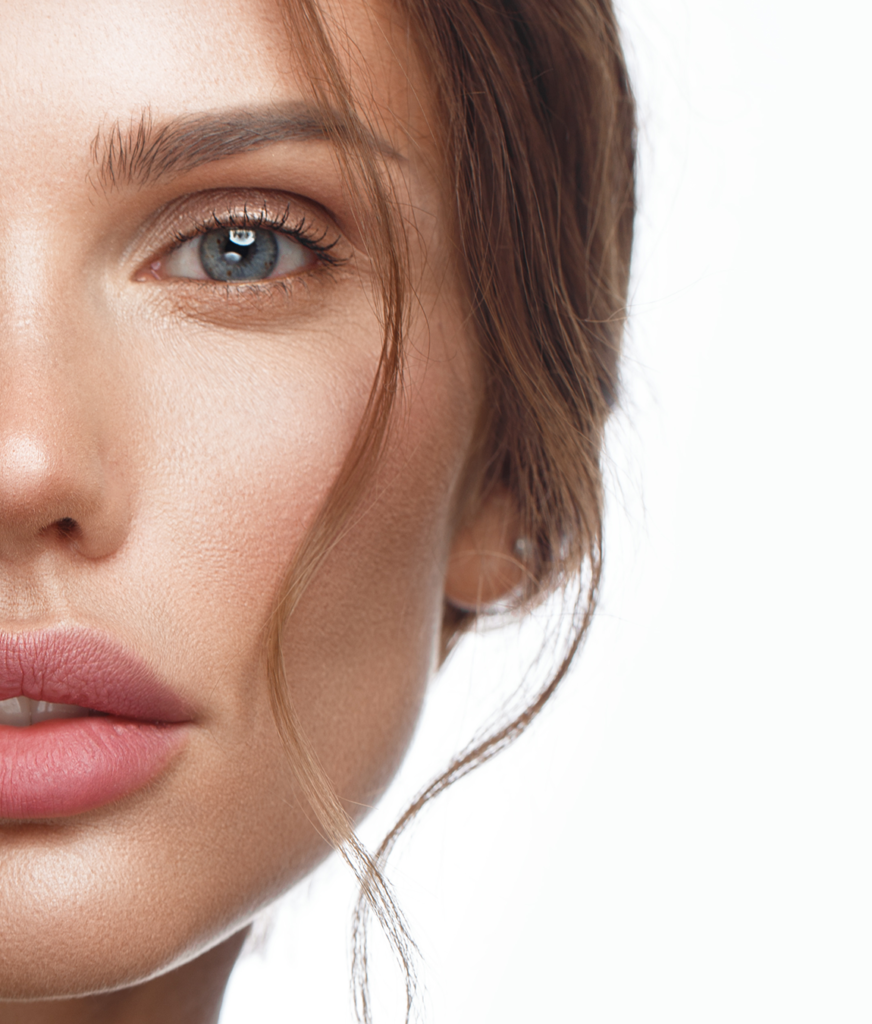 What Can I Expect From VISIA Skin Analysis?
This state-of-the-art technology helps us provide you with the best treatments and service. We perform a Digital Skin Analysis during your initial consultation with us, as the analytical results provide the framework for creating a personalized facial rejuvenation program designed for optimal improvement in your skin. 
A VISIA Digital Skin Analysis usually takes about one hour. During the appointment, one of our experienced providers will examine your complexion and ask you to complete a Skincare History form; this will help us become acquainted with your skincare regimen, lifestyle habits, and any skin health issues. We'll then discuss how you'd like to improve your skin, perform the Digital Skin Analysis, and discuss treatment recommendations based on the results. You will be given a detailed complexion report that focuses on your specific problem areas, compares your results with others your age, and offers treatment recommendations specifically for your skin.
Once we have used the VISIA system to learn your baseline, we can use it to track your progress after our skin treatments have been applied. You can follow this progress yourself at any time using the Alma Rose app.
Visit Alma Rose for VISIA Digital Skin Analysis in Greenville, SC
With insight into what's going on beneath the surface of your skin, we can tailor your aesthetic treatment options to best address your unique needs. We perform a Digital Skin Analysis for free during your initial consultation with us, as it helps us provide you with the best treatments and service – i.e., the findings provide the framework for your personalized facial rejuvenation program, thereby giving you the best results. To set up your consultation, call us at 864-565-7673 or fill out the request form below.