Have you been struggling to get the results you want from your exercise routine? Staying in shape can be a challenge, especially as we get older and naturally lose muscle mass and tone. In many cases, you may be willing to put in the work but may just not have the time. If you want to finally have that nicely shaped abdomen or rear you've been working so hard to achieve, talk to us at Alma Rose about EMSCULPT.
What Is EMSCULPT?
EMSCULPT is a non-invasive procedure for effectively building muscle and sculpting your belly or rear through stimulating muscle contractions. An EMSCULPT session involves the use of a procedure called HIFEM, which consists of electromagnetic stimulation that creates strong muscle contractions at a much faster rate than you are capable of achieving on your own through sit ups or any other exercise.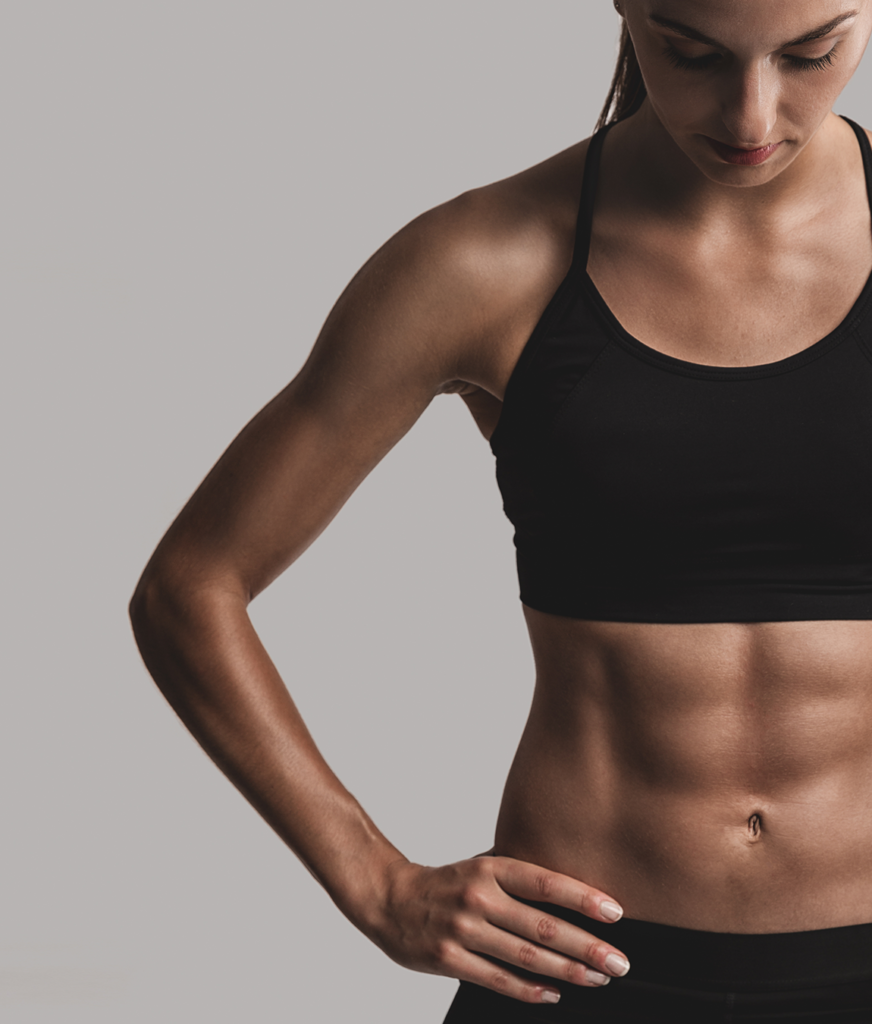 What Does EMSCULPT Treat?
If you are not seeing the results you have been hoping for from your diet and exercise program, EMSCULPT can give you a much-needed boost, accelerating muscle toning in the abdomen and rear areas.
When you come into our center for your Alma Rose signature body consultation, we will do a thorough body analysis, including thermography for adipose fat and cellulite analysis. Once we have a better understanding of your body and your body shaping goals, we can determine if EMSCULPT is the right treatment for you.
What Can I Expect From an EMSCULPT Session?
A single treatment takes about 30 minutes and is like having an intense workout without the actual workout. Just lay back and let the machine do all the work, providing the equivalent of 20,000 sit-ups or squats to your muscles.
There is no downtime after the treatment, although you may feel a bit sore, as you might after an intensive workout. We recommend at least four sessions two or three days apart for best results.
What Kind of Results Might I See From EMSCULPT?
Over the course of your EMSCULPT sessions, you should see a noticeably more toned targeted area with increased muscle mass. Studies have shown an average increase in muscle mass of 16 percent using EMSCULPT, with 96 percent average patient satisfaction.
Before and After Photos
Visit Alma Rose for EMSCULPT in Greenville, SC
Our expert staff and state-of-the-art equipment at Alma Rose are all you need to have you looking and feeling your best. Come see us for our complete consultation experience where we will work with you to provide effective solutions for all your aesthetic needs. Schedule by filling out our contact form here or calling us at 864-565-7673.