If you have been to an aesthetician in the past, they may have told you that you have large pores. Perhaps this is a condition that you have always known you have and felt you had to live with. However, there are solutions for skin issues related to pore size. We at Alma Rose are just the aesthetic experts to help you find them.
What Are Large Pores?
Your pores are the tiny holes in your skin above the follicles that allow hair to grow through. You have them even in areas where the follicles are not active. The problem with having larger than usual pores is that it is easier for those pores to become clogged. These pores can fill up with sebum (a necessary skin oil), bacteria, and dead skin cells. The ensuing clog typically leads to acne formations like pimples, blackheads and whiteheads.
How Are They Caused?
Unfortunately, your pores are mostly a matter of genetics. Lack of attention to skincare can make pores appear larger. Also, as we age, the decrease in collagen production makes our skin less supple and resilient, which may make large pores more noticeable and problematic.
How Can Alma Rose Help?
The best way to handle your large pores and any skin issues that come with them is to have a full understanding of your skin. To get that understanding, come into our office and let us provide a full skin analysis with our fantastic VISIA Skin Analysis device. Large Pores Treatment Greenville, SC. This device has numerous modes that help us understand the way your skin ages, your pore size, your specific type of skin, and how your skin is likely to respond to various treatments. 
From there, we can determine if you would be best served by Clear + Brilliant treatments, our Plamere Plasma-Pen, the only FDA-approved skin pen of its kind, our PiXel8-RF radiofrequency treatment, the amazing Eclipse MicroPen Evo microneedling pen, or one of our many other skin revitalization options, including combination treatments. We also provide the Vampire Facial® and HydraFacial treatments.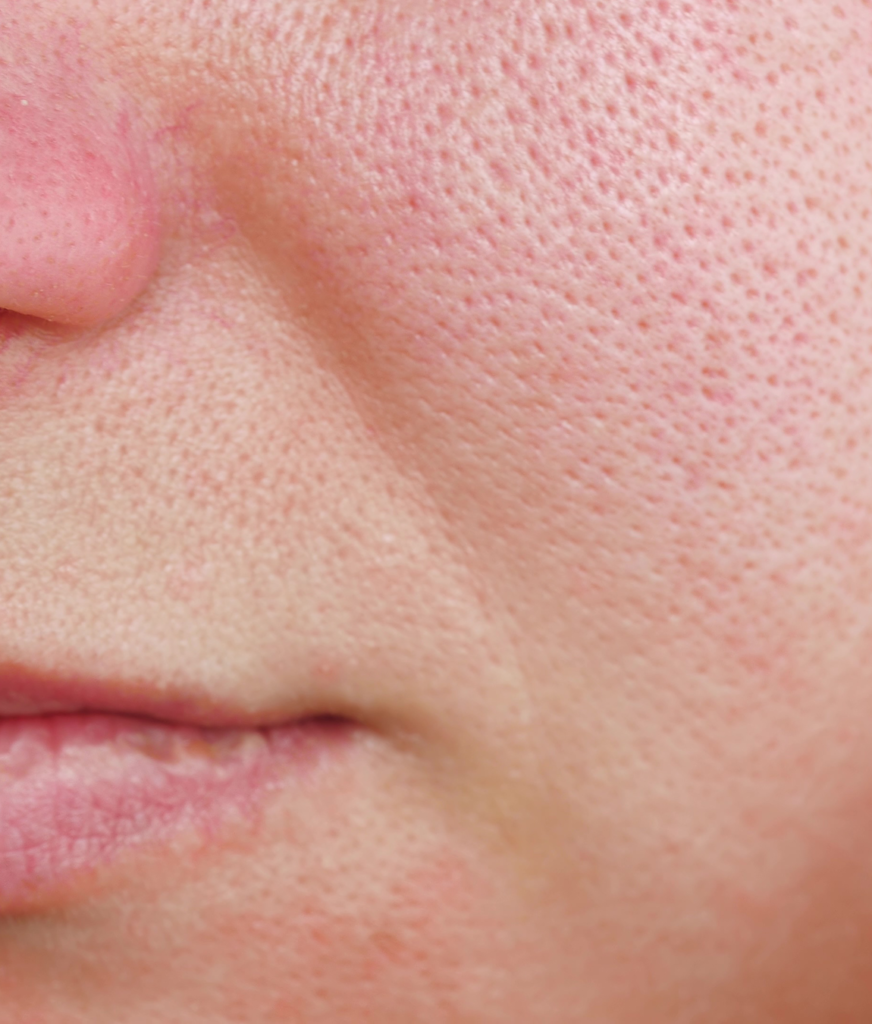 Visit Alma Rose for Large Pores Skin Care in Greenville, SC
Helping you look and feel your best with high-quality aesthetic treatments is priority here at Alma Rose. To see how we can restore and enhance your natural beauty, come see us for the Alma Rose signature consultation experience. Schedule your appointment using the form below or by calling 864-565-7673.