If your face seems to be aging much faster than you feel, sagging skin is a likely culprit. As we age, our skin loses collagen, which is what keeps skin tight, resilient and youthful. The result is often lost volume, crow's feet, nasolabial folds, brow lines and other fine lines and wrinkles that make one appear less energetic and older. Fortunately, dermal fillers can provide a quick and effective solution to this problem.
What Are Dermal Fillers?
Dermal fillers are a non-surgical, minimally invasive approach to lost facial volume and fine lines & wrinkles. They work by injecting a gel containing a filler, in many cases one made of hyaluronic acid (HA), which takes the place of lost collagen and plumps up the skin. Dermal fillers can also stimulate new collagen production. This treatment eventually dissipates naturally from your body, so you can safely rejuvenate your skin with these fillers and then replace it in several months when it starts to fade.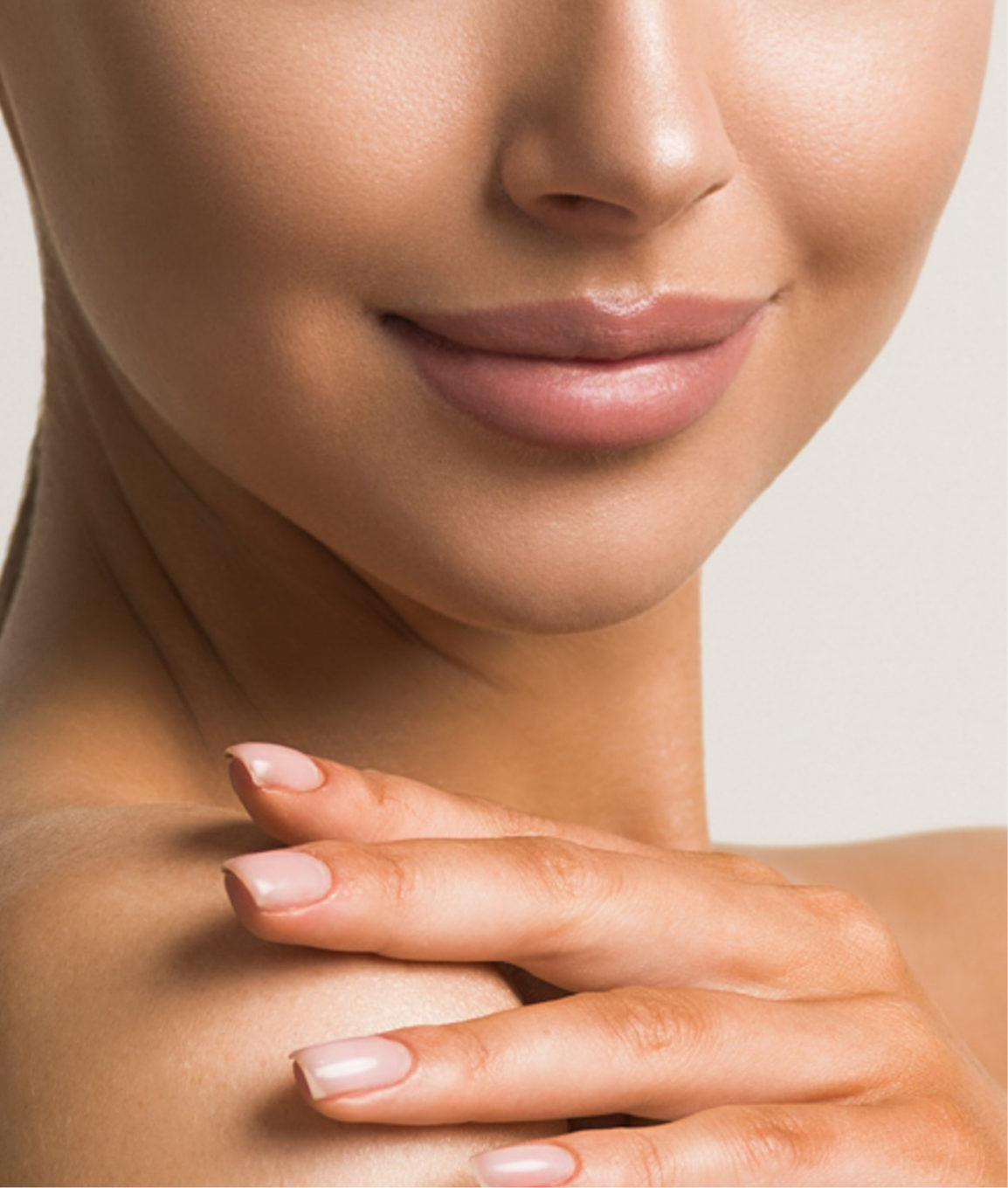 Which Dermal Fillers Do We Offer at Alma Rose?
Our selection of dermal fillers includes:
Radiesse® – A filler that immediately replaces lost volume with calcium microspheres, providing a structure for collagen to grow.
Radiesse® Plus – Radiesse® with pain-killing lidocaine to maximize comfort during injection.
Belotero Balance® – A dermal filler specially formulated for filling out nasolabial folds.
JUVÉDERM® – A series of highly effective HA fillers for a variety of skin concerns.
JUVÉDERM® VOLLURE™ XC – For moderate to severe wrinkles around the nose & mouth.
JUVÉDERM® ULTRA PLUS – A thicker dermal filler for deeper or more intense facial wrinkles & folds.
JUVÉDERM VOLBELLA® XC – For plumping & increasing the fullness of lips.
JUVÉDERM VOLUMA® XC – For adding cheek volume.
Restylane® – A HA filler for mid to deep injection for moderate to severe wrinkles & folds in the face.
Restylane®-L – Includes lidocaine to maximize comfort.
Restylane® Silk – Used for plumping the lips & correction of perioral wrinkles.
Restylane® Kysse – Used especially for plumping the lips & correction of upper perioral wrinkles.
Restylane® Refyne – Contains cross-linking technology to smooth out moderate laugh lines while helping you maintain natural expressions.
Restylane® Defyne – Contains cross-linking technology to smooth out deep laugh lines while helping you maintain natural expressions.
What Kind of Results Might I See From Dermal Fillers?
Having dermal fillers administered just requires a few quick injections and you can continue with your day once the process is complete. After the injections, you can expect a marked difference in the look and feel of your skin, with fewer wrinkles, plumper skin, cheeks or lips, and more skin resilience, which can last up to 6 months or more, after which you can receive a touch-up treatment.
Before and After Photos
Visit Alma Rose for Dermal Fillers in Greenville, SC
At our Alma Rose consultation, we will do a full skin workup and discuss which dermal fillers might be the right choice for you. We will show you what you can expect from each and help you decide on your ideal approach. To get started call us at 864-565-7673 or fill out the request form below.