One of the surest and most obvious signs of aging is the appearance of fine lines and wrinkles on your face. These various lines and wrinkles can give your face an old, tired, worn-out look. If you want to get rid of yours, you are far from alone. Fortunately, we at Alma Rose understand why those wrinkles happen and just what to do about them.
What Are Fine Lines and Wrinkles?
We use fine lines and wrinkles to describe the various cracks, folds and lines in your skin that make you look older and more fatigued. They can be broken down into features such as:
Crow's Feet – Those tiny crinkles at the corners of your eyes that look like a bird's footprint.
Nasolabial Folds – The deep lines that form from the bottom of the nose straight down to the corners of the mouth.
Frown Lines – Lines that occur as a result of the facial muscles that contract when you frown.
Glabellar Lines – Also known as "the eleven." These are vertical frown lines that appear between your eyebrows due to frowning or excessive focusing.
Dark Undereye Circles – Thinning skin under the eye that can give your face a more fatigued appearance.
What Causes Fine Lines and Wrinkles?
You stretch the skin by using the muscles of the face countless times day after day. When you are younger, your body generates material designed to keep your skin supple. This allows it to bounce back to its normal position after a muscle contraction. This material is called collagen, and unfortunately, as we get older, our collagen production diminishes.
Loss of collagen due to aging combined with factors like sun damage produce those unwanted signs of aging.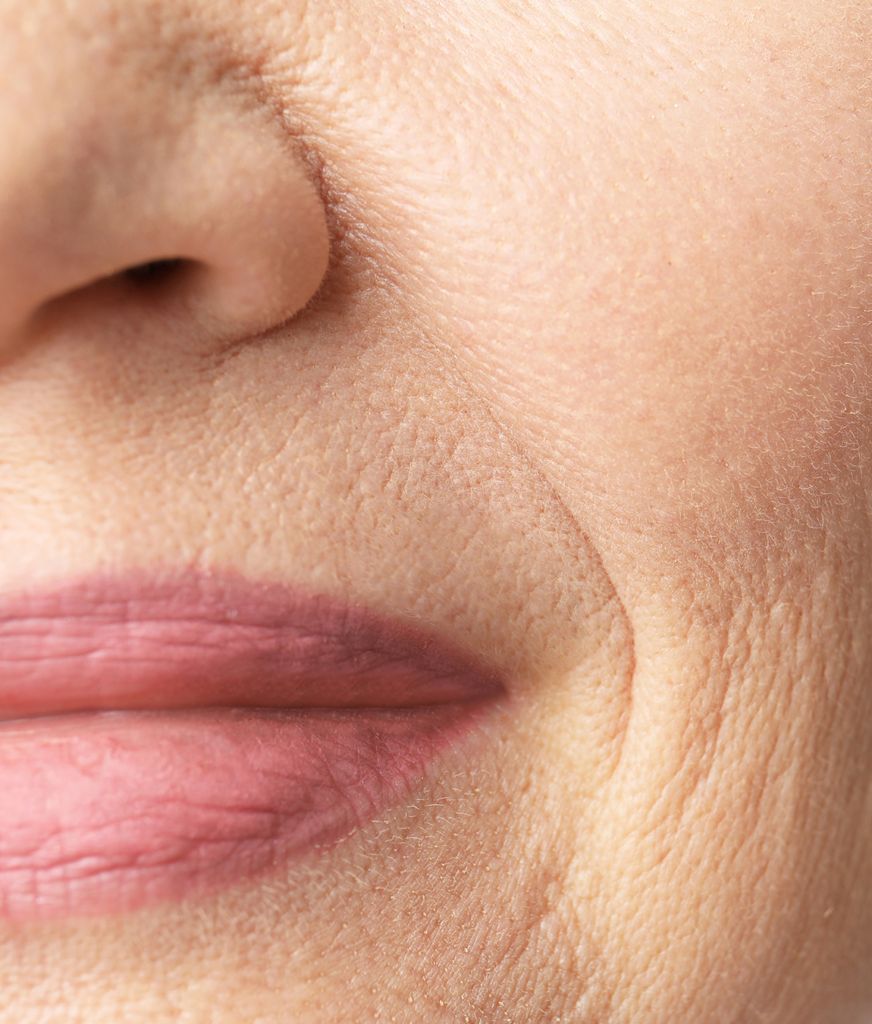 How Can Alma Rose Help?
You will be happy to hear that at Alma Rose, we have many effective ways for dealing with the signs of aging. Our proven, non-surgical approaches like the HydraFacial, RF microneedling, laser resurfacing and cryofacials stimulate collagen production and rejuvenate and refresh your skin. We also provide CIT-based treatments, including the Vampire Facial® and Vampire Face Lift®, to give patients amazing skin! Which treatment is best for your particular skin? We'll find out when you come in for your Alma Rose consultation. This will include a complete skin workup and collagen reading so we can customize a fine lines and wrinkles treatment for you. You will be able to follow your skin improvement on our Alma Rose app.
Visit Alma Rose for Fine Lines and Wrinkles Care in Greenville, SC
We at Alma Rose are ready to help you be the best you can be, with aesthetic treatments to enhance your natural beauty and make you feel great. For your full Alma Rose consultation and fine lines and wrinkles treatment, call our office at 864-565-7673 or submit the contact form below.