Do you struggle with hyperpigmentation and stubborn fat? When it comes to remodeling our bodies, diet and exercise are the natural go-to for most. However, after a certain age, taking the steps to ensure we look our best becomes harder and harder. Many people turn to surgical procedures for this very reason. However, surgery is not the only available option. Here at Alma Rose, we believe in providing the best care with the least amount of discomfort possible. As such, we employ the Morpheus8 Body Remodeling system to help you address your stubborn fat areas and improve the texture of your skin.
What Is Morpheus8 Body Remodeling?
Morpheus8 Body Remodeling is a minimally-invasive treatment system that remodels collagen and coagulates adipose tissue at select areas of your body. The precise and measuring system of the Morpheus8 allows our staff to significantly reduce adipose tissue in treatment times while minimizing any risk of skin injury, increasing uniformity, and giving you the body remodeling results you're looking for.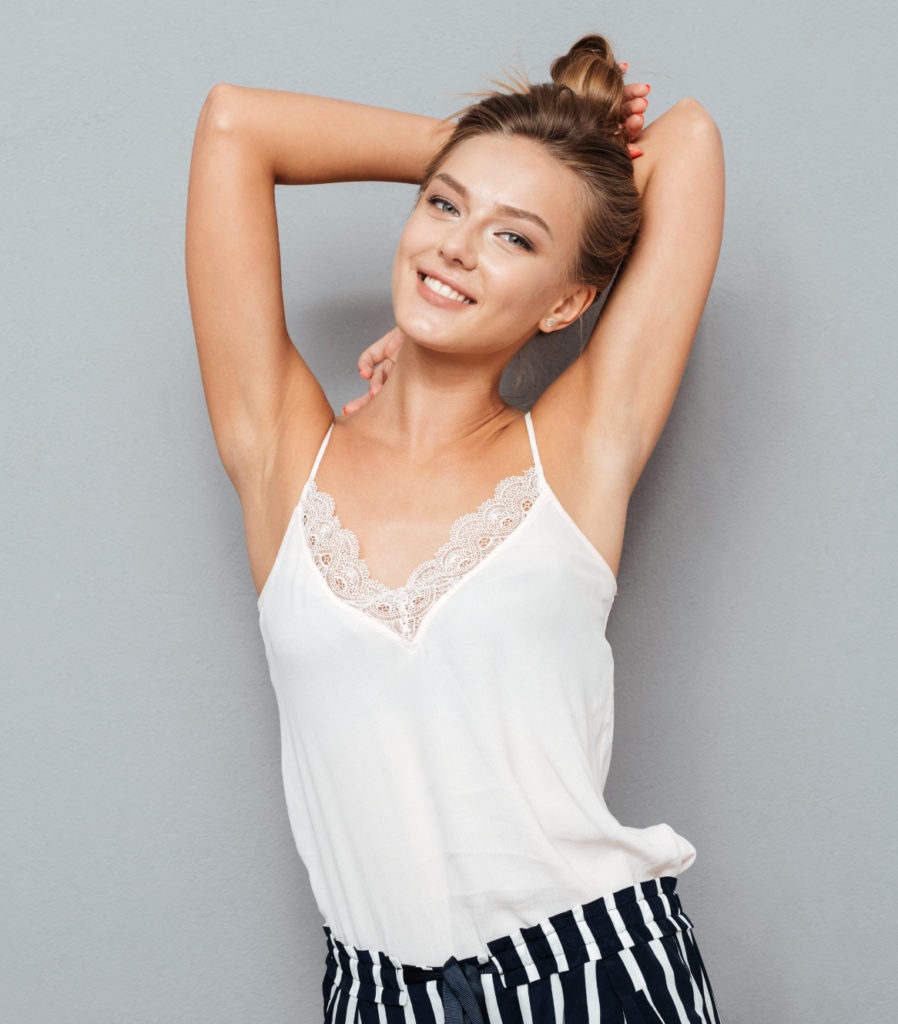 What Does Morpheus8 Body Remodeling Address?
The Morpheus8 is both a face and body treatment. The body treatment in particular, penetrates deep into subdermal tissue, effectively restructuring the quantity of adipose tissue in selected areas such as your thighs. The gentle function of this system reduces the risk of any potential side effects such as hyperpigmentation. Moreover, it encourages collagen production, improving skin tightness and radiance. Treatments are safe, effective, and require no downtime.
How Does Morpheus8 Work?
Morpheus8 Body is used to target larger treatment areas with radiofrequency heating, microneedling, and fractional energy. The needles of the Morpheus8 handpiece provide the deepest fractional treatments available, penetrating your subdermal tissue up to 8mm. This is far greater than other treatments and thus delivers more impactful results. Morpheus8 is the only treatment that can mold fat under the skin and allow you to shape your desired form.
What Results Can I Expect?
The length of the treatment with this device depends on your specific needs. Most of the treatment sessions performed at Alma Rose last about 30-60 minutes. Morpheus8 Body is a minimally-invasive procedure so there really will not be any need for downtime or recovery. Following your session, you may experience a bit of pinpoint bleeding from the needle application, but this should only last for a few minutes. Your skin will be red and feel hot like it is a bit sunburned for up to one week. Any swelling around the treated areas should last only 1-2 days. Following the session, your skin will continue to improve and be close to its best around three weeks' time. Improvements can continue up to three months!
Visit Alma Rose for Morpheus8 Body Treatments in Greenville, SC
Addressing aging skin concerns and contouring your body doesn't have to require complicated surgery. If you are interested in shaping your form and improving your look, our professional staff here at Alma Rose is ready to help. contact us for our complete consultation experience by submitting the form below or by calling us at 864-565-7673. You can also read more about our Morpheus 8 skin tightening on our other Morpheus resource page.