Facial redness is a skin condition where certain areas of your face suffer discoloration. Specifically, they are redder than other parts of the face. This can give you a consistent "flush" appearance such as might appear when you are under the influence of alcohol or very spicy food. Fortunately for those with facial redness, there are medical interventions available. Facial redness is generally an effect of either broken blood vessels or rosacea.
Broken Blood Vessels
For various reasons, small blood vessels (capillaries) in your skin around the cheeks and nose area may burst. These very small vessels connect your veins and arteries and can be quite fragile. When they do burst, blood can escape, resulting in a pattern of visible red, pink or sometimes blue marks just beneath the skin, with the consequence of generating an overall redness in the nose and cheek area.
Rosacea
Rosacea Treatment Greenville, SC is a condition that can look similar to broken blood vessels in the face. It can also appear as redness with pustules and bumps, like a bad outbreak of acne. It is a genetic condition that comes from an inflammatory reaction the body has to fight infection. In rosacea, this reaction is triggered by something other than infection. Depending upon the person, triggers can include sunlight, excessive exercise, alcohol and spicy food.
How Can Alma Rose Help?
At Alma Rose, our certified medical doctor and highly experienced aesthetician are on hand to diagnose your facial redness issue and offer treatment options. How we may treat your facial redness can depend on factors such as the extent of the redness and its underlying triggers. At your signature consultation, we will do a full skin analysis and collagen reading to fully understand your skin age, type and condition so that we can offer the best treatment options. We may recommend anything from avoiding the trigger to a custom facial to laser resurfacing to a combination of therapies in order to even out your complexion.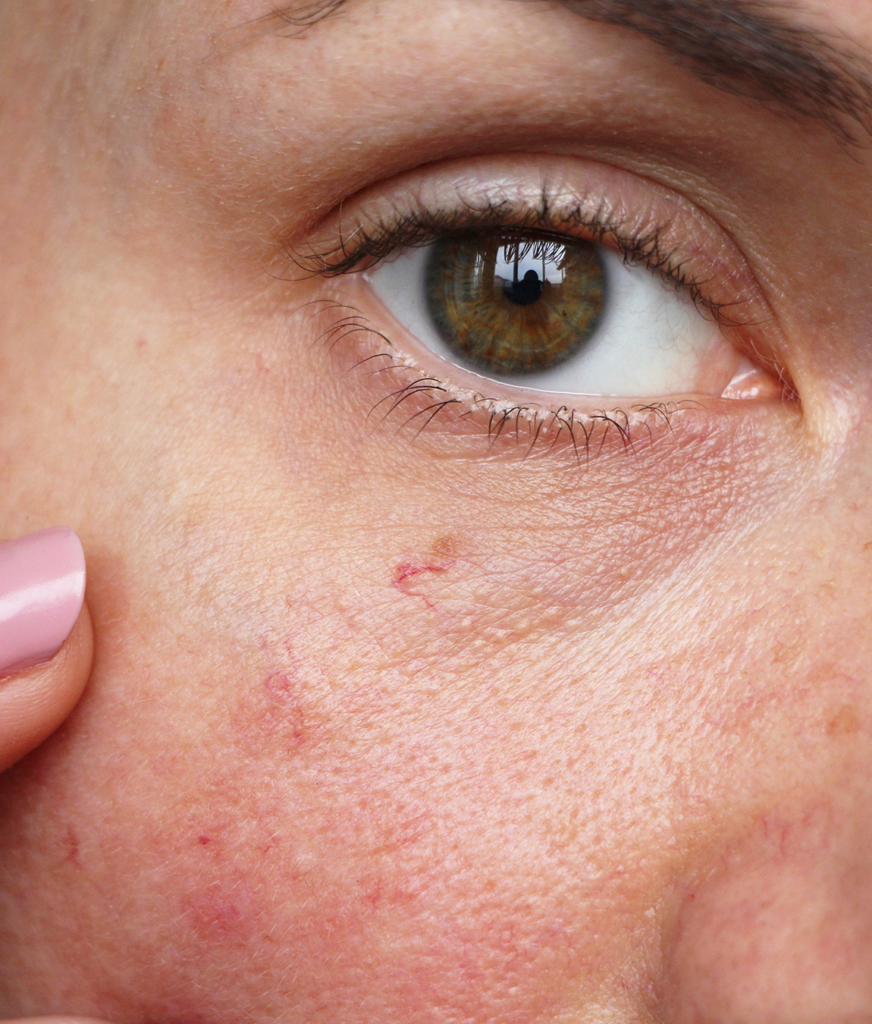 Visit Alma Rose for a Consultation Regarding Your Facial Redness in Greenville, SC
You shouldn't have to suffer with unwanted excessive facial redness. Our caring approach and experienced practitioners will make sure you know exactly what kind of results you can expect from your facial redness treatment and how to achieve them. To get in touch, call 864-565-7673 or submit our form below to request an appointment.