You are pregnant and suddenly find dark patches of discoloration appearing on your face. You may have acquired what has been called "The Mask of Pregnancy." This is in fact, a not uncommon skin problem known as melasma. While we often see it in pregnant women (in which case it may also be called chloasma), melasma can appear in non-pregnant women as well, and even some men (about 10% of cases).
What Is Melasma?
Melasma is a condition where you develop patches of discoloration on your skin that are darker than the rest of your skin's color. They actually appear on the face in a symmetrical pattern (hence the "Mask,") and are usually on the cheeks, chin, forehead or bridge of the nose. You may also see this condition on your neck or arms.
What Causes Melasma?
There is a general assumption that there is a hormonal component to melasma, which is why it occurs so often in pregnant women. Other factors that are known to affect skin color, such as sun exposure, stress and genetics, may also be contributors to melasma.
How Can Alma Rose Help?
You don't have to live with melasma. In many cases, especially pregnancy cases, it will eventually go away on its own. If it does not, or if it is not going away fast enough, we at Alma Rose can help. We have many ways to improve your skin's tone and texture. This includes our Alma Rose facials, chemical peels or the Eclipse MicroPen Evo. The key is to come in for one of our fully comprehensive skin analysis consultations. We use state-of-the-art equipment and years of skin knowledge to determine the best treatment for your specific skin condition.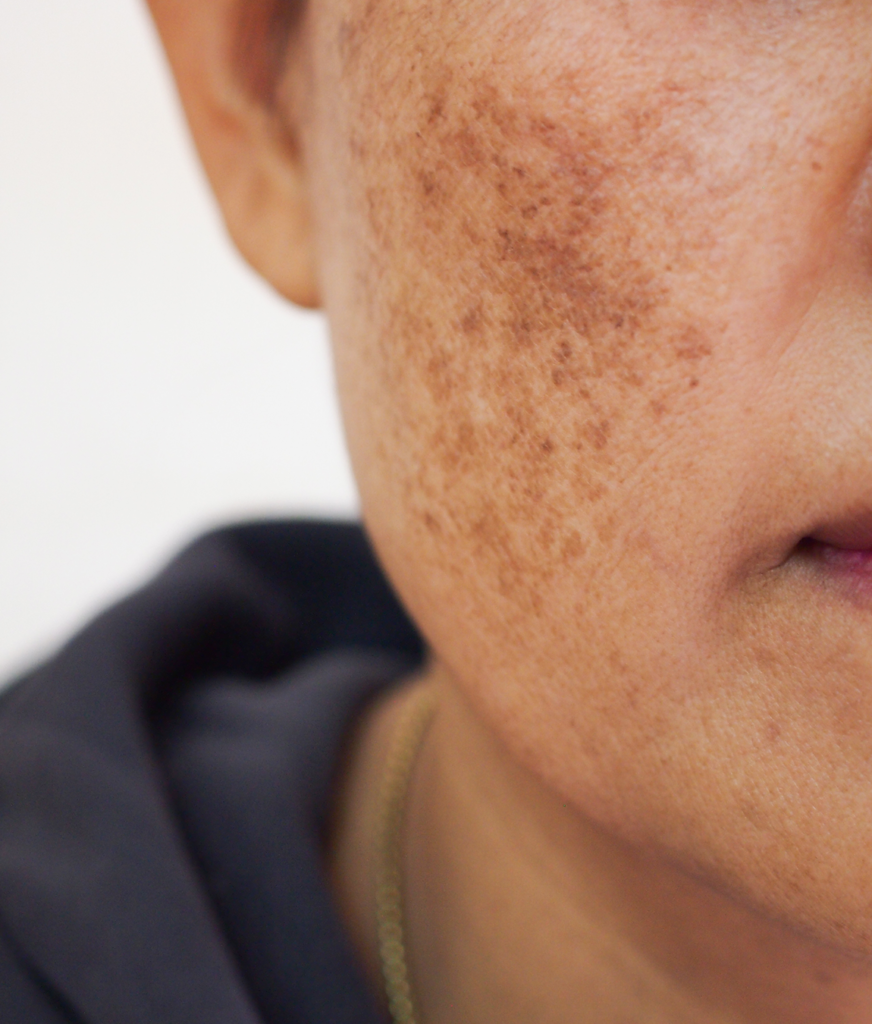 Visit Alma Rose for Melasma Treatments in Greenville, SC
At Alma Rose, we understand how important it is for your skin to look its best. We know just how to make that happen. After your Alma Rose consultation experience, we are confident that we can provide the optimal treatment for your melasma concern. To see how it works, call us at 864-565-7673 or use our form below to request an appointment online.