Skin discoloration is a situation where certain patches of your skin, usually on your face, are not the same color as the rest of your natural skin tone. Usually, these patches are darker and may be anything from one large patch to a cluster of small patches. Conditions that reflect skin discoloration can include birthmarks, freckles and age spots.
Birthmarks
Birthmarks are either red (called vascular birthmarks), brown, purple, pink, white or black, although other colors are possible. They can be raised above the skin or just a discoloration of the skin. It is not clear why some people get birthmarks, which are seen at birth or shortly after birth. They tend to fade as one gets older but may still be quite apparent in adulthood.
Freckles
Freckles are tiny brown spots that usually appear on the face but can show up on other parts of the skin as well. They are most common in people with lighter skin and lighter or red hair. They are the result of a combination of sun exposure and genetic predisposition. While not a health risk, you may not like their appearance and may be looking for an alternative to covering them up with makeup.
Age Spots
Age spots can have a number of names, including sun spots, liver spots and, medically, solar lentigines. They are usually brown, black or tan spots that, like freckles, are a result of excessive sun exposure, or the use of tanning beds. They are generally harmless, but many people do not care for their appearance.
What Can Alma Rose Do About Skin Discoloration?
Our team at Alma Rose can absolutely help you with your skin discoloration. We have had great success with laser resurfacing, chemical peels and other non-surgical treatments that often provide dramatic results with minimal discomfort. We are able to provide highly effective treatments because of our comprehensive consultation experience, which includes the state-of-the-art VISIA skin analysis system. By determining factors such as your skin type, skin age, vasculature, pore size and collagen levels, we can match you with the ideal treatment for your skin discoloration.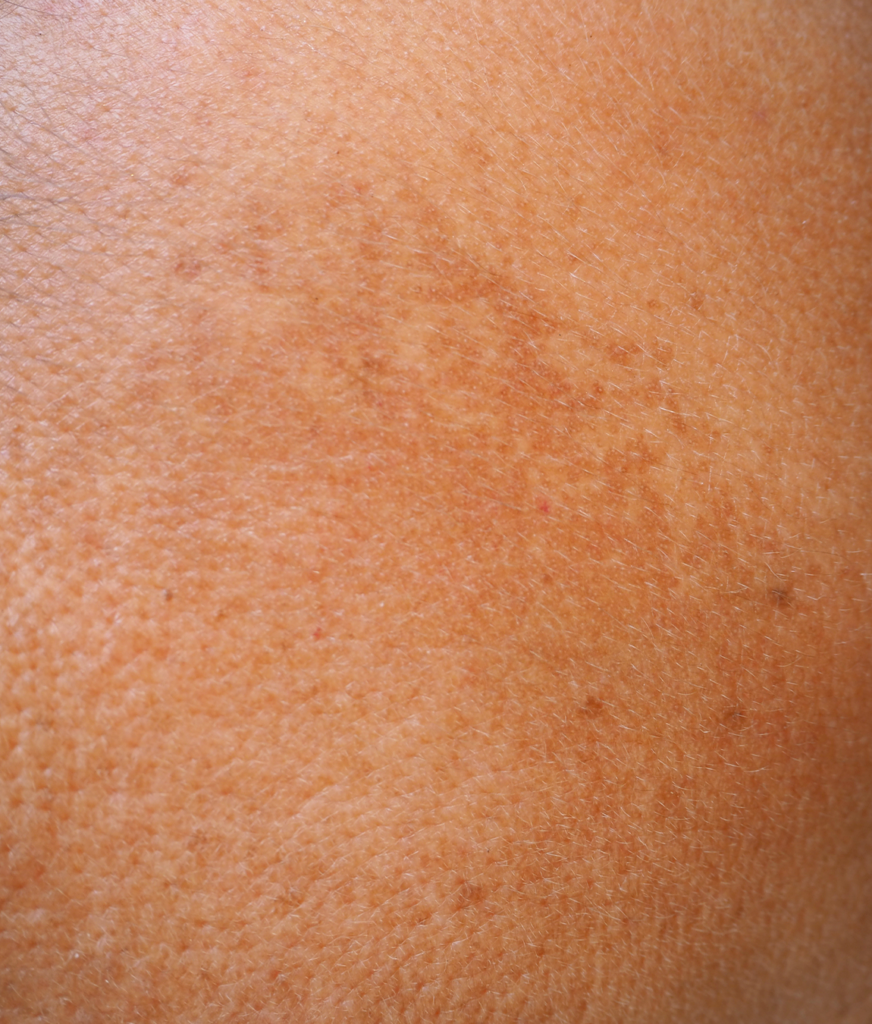 Visit Alma Rose for Skin Discoloration in Greenville, SC
Skin discoloration can be unpleasant, embarrassing and prevent you from being your most confident self. We at Alma Rose want to help you look your best with high quality skin discoloration treatments. Start by setting up an appointment for your skin consultation by filling out and submitting the following contact form or giving us a call at 864-565-7673.