Facials are probably the most basic and well-known among non-surgical aesthetic treatments, but today's facials are not like the facials of old. A modern facial involves not only cleaning and exfoliating the skin but nourishing your skin with treatments and products designed to restore youthful vitality to the look of your face. We offer them to customers in Greenville and all throughout Upstate SC. 
What Is a Facial?
A facial is a treatment for the skin on your face designed to rejuvenate and refresh your skin. At Alma Rose, we offer a range of facials, including our own proprietary customized facials designed to optimize results for your specific skin type. This may include a cryofacial with Frozen C, which stimulates collagen production to make your skin look and feel younger and keep it looking and feeling younger, a HydraFacial which hydrates the skin while it cleanses, or one of our other custom facials.
What Does a Facial Treat?
Facials are great for giving your face a refreshed, energetic look. They can improve the appearance of fine lines and wrinkles, dull skin and sun damage. They can help with blemishes such as acne and age spots as well. Regular facials can make you look less worn down and tired and boost your look and overall confidence.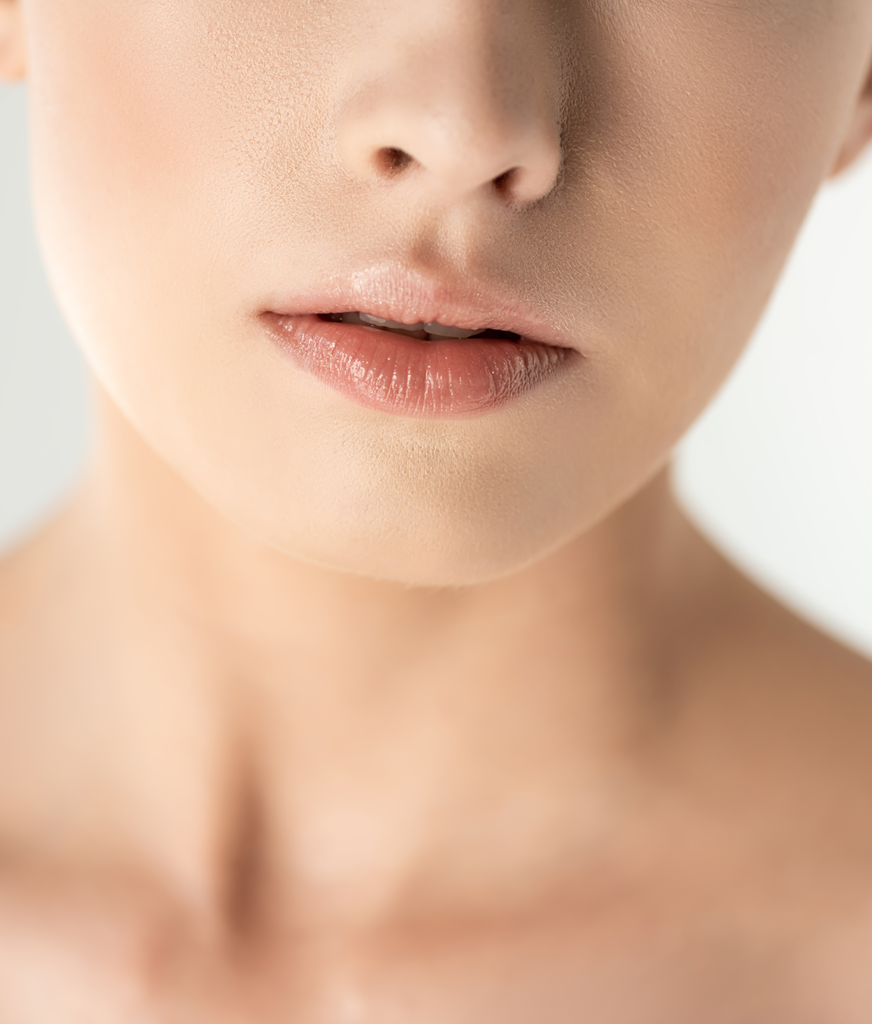 What Can I Expect From an Alma Rose Facial?
When you come in for your Alma Rose facial you will sit back and relax as we clean, exfoliate and nourish your skin with proven products that remove dirt and debris and allow more youthful skin to glow and shine through. Facials are not painful and many people find them extremely relaxing.
Alma Rose Facial Experiences
Prepare yourself for true luxury with Alma Rose's facial experiences. Each of our custom experiences include our very own medical grade skin care products, custom exfoliation techniques, custom massage, hydrating eye and lip therapies. All facials include detailed attention from the décolletage to the scalp.
Supernova Luxe Facial
Incorporates state of the art anti-aging technologies for radiant skin. This facial resurfaces the skin with a nutrient-rich liquid hydrating facial, leaving the skin baby smooth. Next, microcurrent is used to contour and depuff your complexion. A custom hydro jelly mask is used with specialized serums to infuse vital nutrients into the skin. Frozen C cryotherapy is used to increase cellular metabolism, circulation, and oxygenation of the skin while providing anti-inflammatory benefits. The results are healthy, youthful, glowing skin.
Twilight Facial
A transformative treatment combines the tightening power of Ultherapy® with deeper collagen remodeling and the retexturizing treatment of microneedling that improves skin tone, texture, tightness, and scarring. Using high tech tools like LED light therapy and Frozen C Cryotherapy you will see an immediate lift, while skin becomes brighter and pigment evens over time.
The Eclipse Facial
This is a one-of-a-kind liquid gold lift. It is 100% natural and very effective at reducing fine lines and wrinkles. Most importantly, it improves skin elasticity, texture, and tone. This treatment works wonders on mature skin and acne scarring. CIT uses plasma from your own blood that is taken through a simple blood draw. The blood is drawn into an FDA-approved, patented technology tubule. Eclipse tubules are the purest and safest in medical esthetics. They return the highest concentration of plasma which delivers the best results. Pure plasma is of the utmost importance when receiving this treatment. Beware of those that do not use FDA-approved tubules. Alma Rose ensures patient safety and treatment efficacy. The CIT is delivered through an FDA-approved microneedling device. It delivers the best and safest treatment. The treatment is finished with Frozen C to help seal in the plasma, reduce irritation, and reduce healing time.
The Frozen C Facial
This one-of-a-kind facial utilizes the technology of cryogenic therapy to stimulate oxygen and blood flow to the skin. This facial will leave you feeling invigorated and ready to take on the world. Cryogenic therapy is used to shrink pores, kill bacteria, and reduce inflammation and puffiness. Your skin will be left feeling smooth and toned after a specialized lymphatic facial massage. A custom mask will be applied to target skin imperfections and deliver key nutrients to restore skin balance. Frozen C will restore the skin's timeless essence.
The Purity Facial
A purifying and clarifying treatment that calms reactive skin at the deepest levels. It involves a gentle, yet thorough, cleansing with Alma Rose plant enzymes that remove dead cells, excess residue, and environmental buildup. This facial shrinks the pores and refines the skin texture through the use of Frozen C and a specialized hydro jelly mask in conjunction with LED light therapy. The client will leave with a renewed glow and self-confidence to face the world.
Breaking Dawn Facial
Utilizing the technology of Intense Pulsed Light to disrupt the melanocytes and gently break apart pigmentation over a series of treatments, this treatment targets undesirable dark spots, wrinkles, and facial redness. The IPL is followed by Frozen C cryotherapy to reduce inflammation and speed up the result process.
Essential Glow Facial
Clear + Brilliant® is a minimally invasive fractional laser facial that enhances skin tone, improves skin texture, and increases the skins permeability to boost benefits of your skin care regimen. This laser creates millions of microscopic treatment zones in the upper layers of the skin, which replaces damaged skin with healthy tissue, yielding younger looking skin. We follow Clear + Brilliant® with Frozen C Cryotherapy to reduce inflammation, increase oxygenation, and boost the metabolism of the skin. Our signature biocellulose mask infuses the skin with hyaluronic acid. The Eternal Glow Facial ends with a session of LED facial treatment. The instant Instagram filter facial!
24KT Magic Facial
The Ancient Greeks referred to gold as the glory of immortals. This facial is inspired by Cleopatra; it is rumored she did this every night to maintain her beauty. Gold is said to be the key to the fountain of youth and is applied to the skin to reduce the signs of aging. Because gold increases the blood flow, this facial starts with a custom deep cleansing and exfoliation using the HydraFacial® to remove impurities and smooth the surface texture. This prepares the skin for a signature blended hyaluronic acid infusion and 24 karat gold infusion serum. A signature collagen massage will completely melt all of your stress away and stimulate lymphatic drainage as well as firming the skin. Pure 24 karat gold layered sheets will be applied under a luxurious stimulating growth factor mask with LED LightStim® treatment. This facial is designed to reduce fine lines and wrinkles, reduce visible sun damage, stimulate circulation, slow down collagen depletion and create cellular regeneration. We use the highest levels of gold leaf to nourish and rejuvenate the skin. Gold is a powerful antioxidant and prevents premature aging by helping the skin fight off free radicals. This facial will leave you feeling powerful and your skin will be radiant and luminous.
Epidermal Leveling Facial
Also known as "dermaplaning", this is a mechanical exfoliation using a sterile scalpel to gently exfoliate the superficial epidermis. The fine vellum hair is removed along with the top layer of dead skin cells. This treatment is usually repeated every 3-4 weeks to maintain and continue results. This treatment can be used in conjunction with other treatments. Benefits include cell regeneration, a smooth, hair-free surface, and no downtime. It is safe for all skin types and great before any special event.
Forever Eternal Facial
Say I do to forever eternal skin! This is a custom facial to get your skin picture-perfect for your special day. A deep cleansing with HydraFacial® to remove impurities from the skin begins this relaxing treatment. Then a gentle dermaplaning to remove excess vellum hair will be performed. This will leave the skin smooth and hair-free to allow your makeup to lay perfectly and your photos to be Instagram-ready. Then a custom infusion hydrates and plumps the skin to leave it dewy and glowing. We follow this with a custom hydro jelly mask to hydrate and protect your investment. Your pictures will be absolutely stunning, with silky skin for your big day. Your skin will look forever eternal with this rejuvenating treatment.
What Are the Results of Treatment?
Alma Rose takes facials to the next level. With innovative technology and an experienced medical aesthetician, you will feel and look rejuvenated. Your skin from the face to décolleté will be treated in every facial.
Our facials include a thorough skin analysis, deep cleansing, exfoliation, Light Stim LED light therapy, signature Alma Rose massage, extractions, and sun protection. 
How Much Does an Alma Rose Facial Cost?
The cost of your facial will depend on what type of facial we do for you. For example, our Frozen C Facial, which includes Frozen C cryotherapy, a deep cleanse, dermaplaning, extractions, a soothing, cleansing masque, LightStim LED therapy and moisture and SPF treatments, is a 60-minute facial which is priced at $250.
Our signature Alma Rose Essential Facial is a 60-minute, $150 facial that includes a deep cleansing, exfoliation, extractions, massage, microcurrent, masque, LightStim LED, moisture and SPF treatments. Also feel free to ask about our wonderful Botox Cosmetic treatments. 
Visit Alma Rose for Your Customized Facial in Greenville, SC
We are ready to design a facial just for you that we are sure that you will love. If you'd like to schedule an Alma Rose facial, call us to schedule a consultation. You can reach us at 864-565-7673 or fill out the Request an Appointment form below to get started.